Ocean & Earth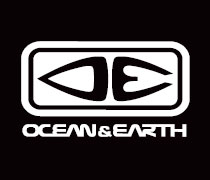 Showing 1–12 of 128 results
Showing 1–12 of 128 results
Ocean & Earth Complete Surfing
Ocean & Earth has a perfect solution for every aspect of your interaction with the ocean. Your surfing life will be richer, better, complete, with their pragmatically designed, robustly constructed and supremely tested products. Ocean & Earth complete surfing.
World Tour Team Riders including Owen and Taylor Wright, and Kanoa Igarashi produce incredible results with their signature O&E gear.
So you too can progress to new performance levels, along with everyone you surf with, whether on shortboard or longboard, softboard or bodyboard, SUP and Tow-in.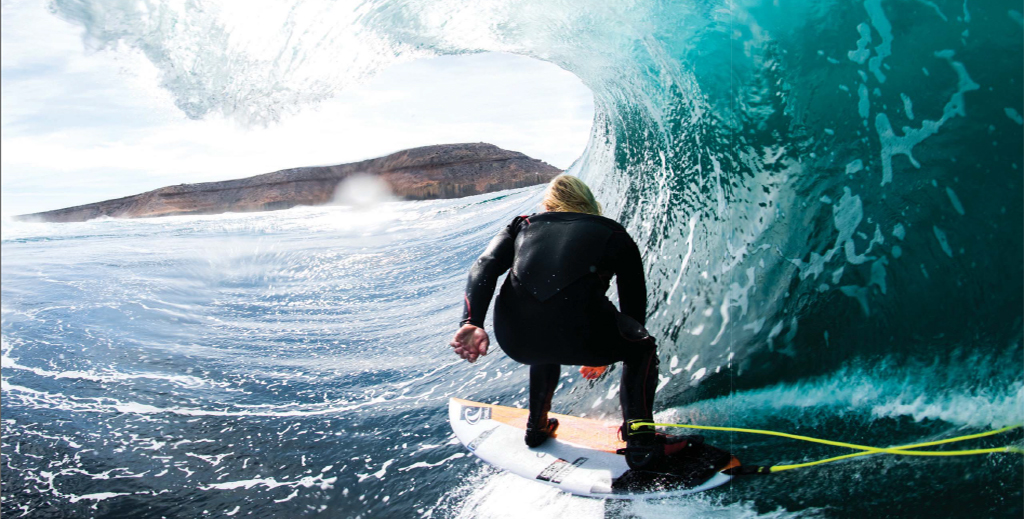 Owen Wright, Ocean & Earth Team Rider charging with his Ocean & Earth gear
Let's explore how Ocean & Earth's super comprehensive range makes such a positive difference.
Comprehensive & Complete Surfing
Ocean & Earth researches, designs and develops surf products. It just doesn't copy them. Its range includes gear that's truly original and diverse enhancing every aspect of your surfing. They've got plenty of gear you didn't even know you needed.

Stylish, minimalist, well thought out. Complete board and surf gear storage options
For example where do you store your boards? Gathering dust in the garage, clogging up your bedroom? Why not use Ocean & Earth's stylish wood finish or minimalist metal board racks. Got a SUP? Ceiling suspension keeps it out of the way. When needed lower it onto your car roof and you're away? Just look how versatile and useful are their fin and surf gear wallets.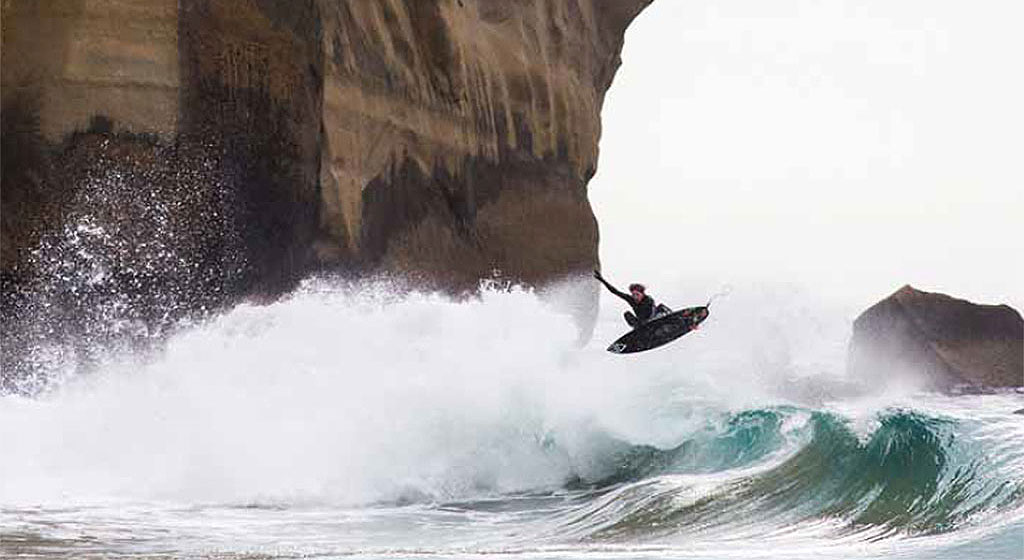 When you're a long way from home you want gear that works and will keep working. How far south is this?

Armoured board bag? Check Ocean & Earth's solid rail protection on their XP Double Board Cover

Transporting or traveling? The Ocean & Earth range of soft racks covers single, multi, longboard and SUP boards. Super reliable easy to use and buckles with generous padding
Travelling? Does your boardbag have armoured rails, protecting one of the most vulnerable areas? Ocean & Earth's XP Double Board Cover has solid rubberised rails along with 25+mm bumpers. It's super light. Need to get your shortboards, longboards, SUP on your car? Why not try Ocean & Earth's sturdy softracks. You can pull out or take down anywhere in seconds.
Shortboard Complete Performance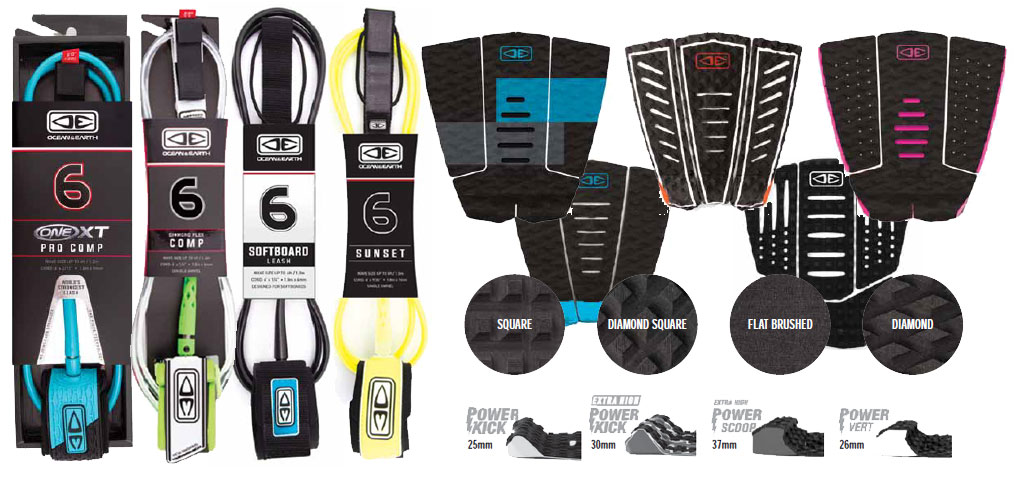 Delving into shortboard surfing consider the above pic. Ocean & Earth has numerous legrope models each in different size ranges, each produced to meet different surf needs and budgets.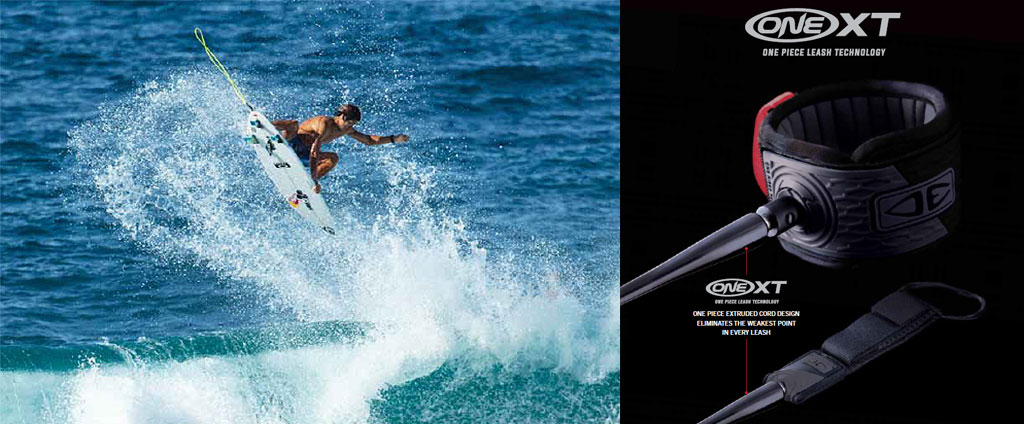 Above, Ocean & Earth Team Rider Kanoa Igarashi using his Signature Ocean & Earth grip and One XT one piece leash to successfully take on the best surfers in the world. Below, Owen Wright showing how much grip you can get from his Signature Ocean & Earth traction. Just how far back is his back foot?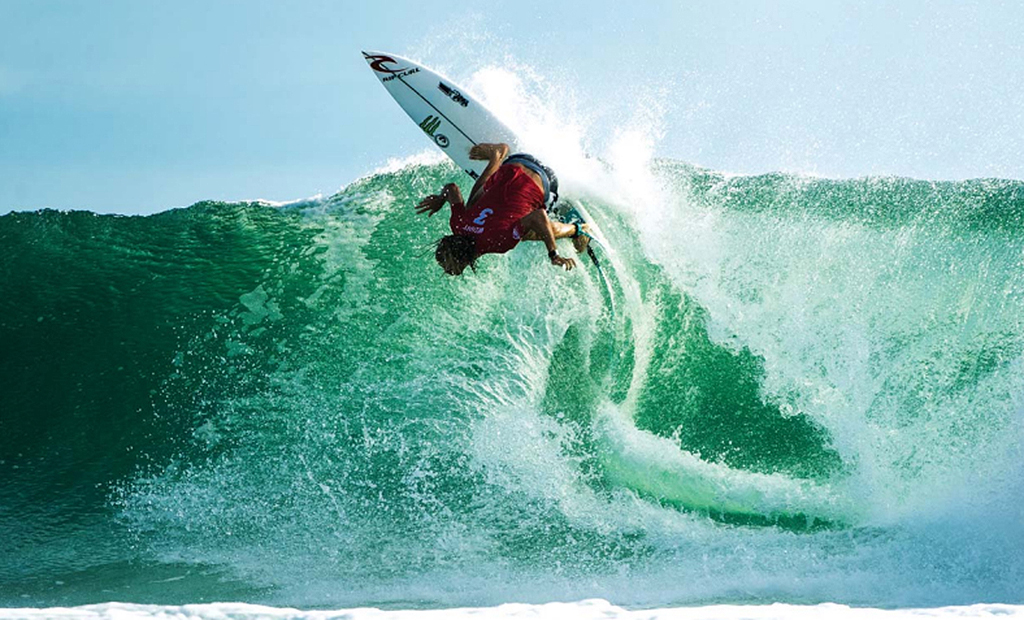 If you're hard core Ocean & Earth have the OneXT, the one piece legrope. This is their own researched, designed and developed product. It has only one piece of urethane from swivel to swivel. There's no joins so it is super strong with massive stretch and resilience. The whole idea of your leash is to keep your board at hand when the wave pounds you. This leash has the best design to accomplish this. Matched to your wave size you only need the One leash.

Along with a huge mainstream range there's speciality leashes. For longboards ideal for walking the nose there's the One XT Longboard leash. Below, in terms of big wave survival there's the Big Wave quick release leash. All in Ocean & Earth One Piece tech

However if you're not so hard core there's a wide selection of other value leash models. There's also softboard and longboard leashes. So you can find the exact purpose built gear just right for you and your surfing.
With the grip it's the same. Look at the performances of Owen Wright and Kanao Igarashi. Whether it's an incredible carve or toe stretching air-landing their grip clearly is working at the highest performance level. As with their leashes, there's Ocean & earth grip for all your diverse board types, wide tail boards, longboards, any type of board you've got.
Complete Comfort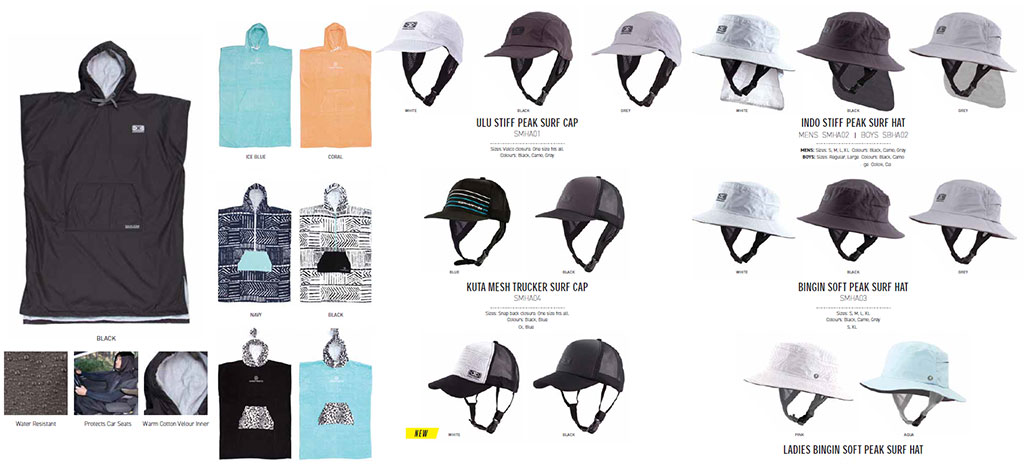 In the top left Ocean & Earth's water resistant poncho is brilliant. You can get into your car in your wet wettie without soaking your seat. In addition there's a wide selection of guys and girls ponchos. Also check the range of different options in surf caps
Have you ever used a poncho? You should. It's one of the best ways to enter and exit the surf. You can change in it, dry off in it, and  just wear it. To enhance convenience Ocean & Earth have evolvedbvthe water resistant poncho. What this means is that you can leave it on over your wetsuit so your car seat doesn't get wet. Super fast, super convenient. Water resistant means you also get added protection from the rain and harsh conditions.
Every Type of Surf Completely Covered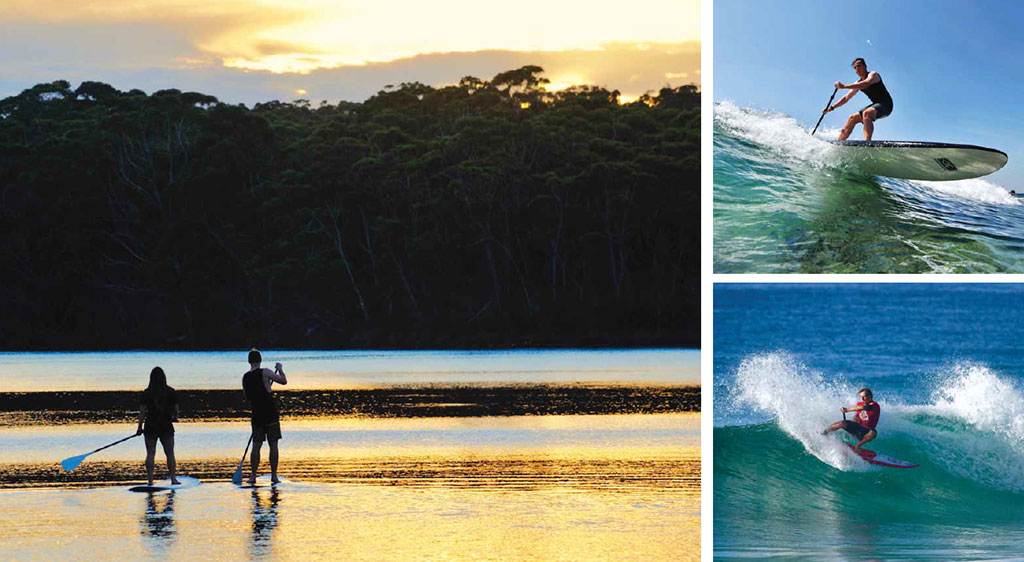 Ocean & Earth's super complete and comprehensive SUP range
In the SUP space Ocean & Earth rule. They've got SUPs that cover a wide range of models for surf, flatwater, performance, inflatables, even kids SUPs. Then there's the huge array of accessories. Paddle blade covers and edge protectors, leashes, SUP bags, SUP trolleys. There's a heavy duty hanging hook and even a hoist to keep your SUP out of the way. When needed lower it right onto your car.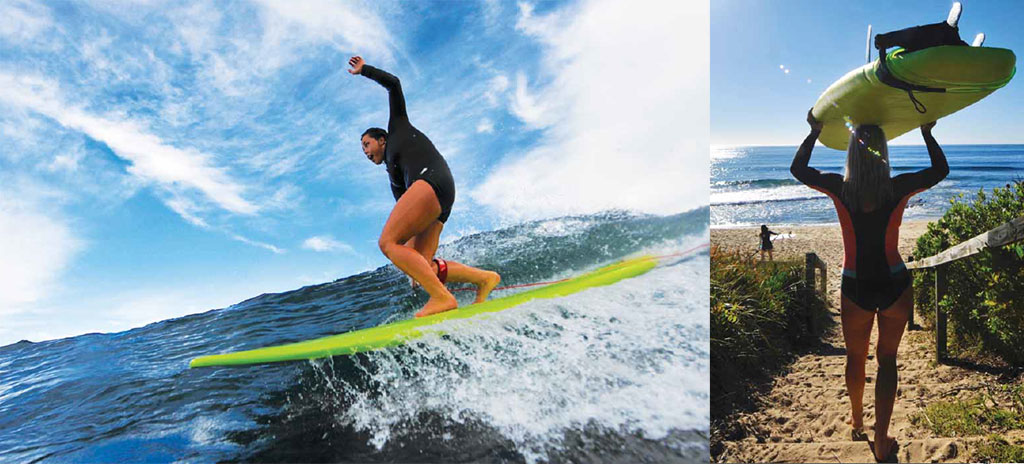 Softboards are covered too. From fun performance to great Beginner models. There's even a surf school model with deck markings for rapid progression. For bodyboarding, check Ocean & Earth's great offerings below


If you or your kids are into softboarding there's a similarly comprehensive and complete range of beginner through to performance softboards. There's even softboards with foot markings on the deck to help Beginners rapidly progress. Are you or your kids into bodyboarding? Check the comprehensive range.
In terms of body protection you've got the same incredible Ocean & Earth range of well thought out options. Whether it's protection from tropic or summer sun, through to the harshest winter cold, Ocean & Earth have a hat, a rashie, spring suit, hood and booties, and plush winter steamer that's perfect for you.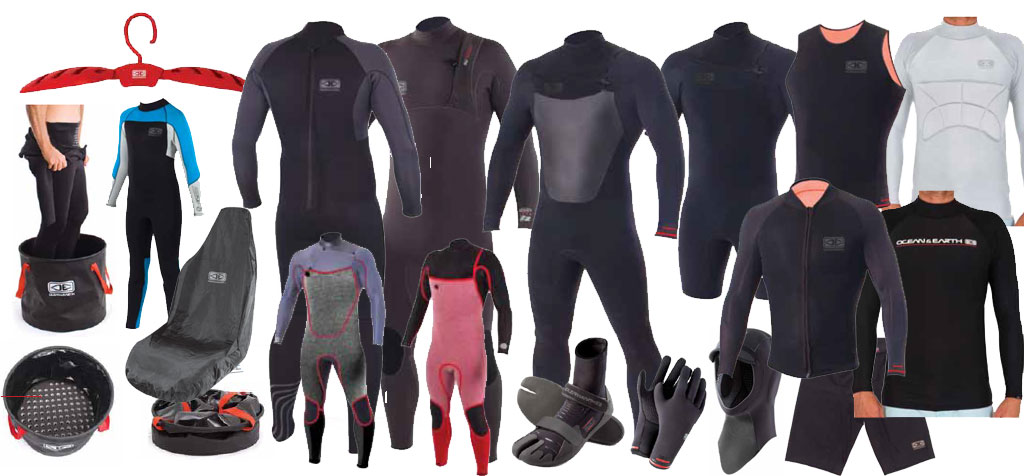 A great selection of Womens and Mens gear. Check the paddling vests to assist with hardcore paddling and those with paddling knots

The One Zero Zip wetsuit designed and developed by Ocean & Earth. There's no tradeoffs with flexibility, warmth, performance
For example the One Zero Zip is a wetsuit line designed and developed by Ocean & Earth from the ground up. It's super flexible and completely overcomes the awkwardness and difficulty of suit entry and exit associated with zipless suits. What this means is that your whole surfing experience, from getting into the water, performing in the water, then getting your suit off is streamlined and positive. It's super warm, high performance flexible, and durable.
Complete Your Surfing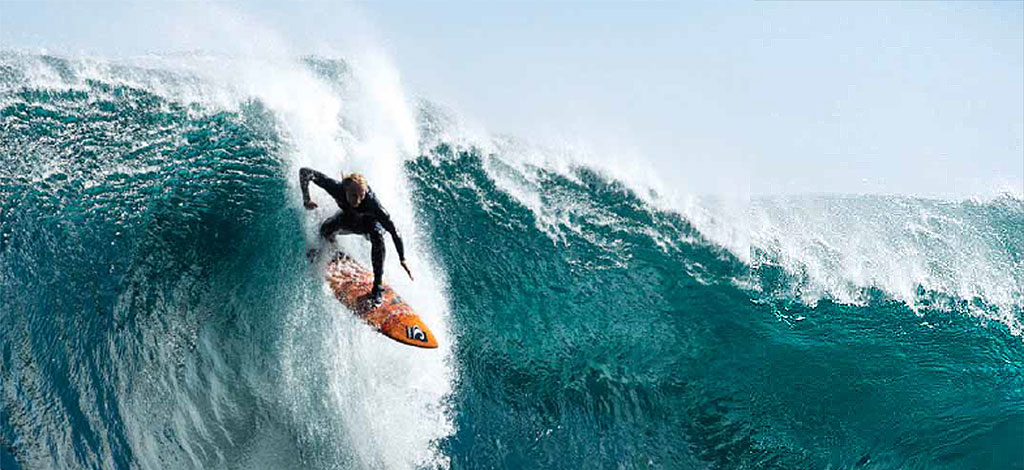 High performance surfing. Russel Bierke dropping from the lip
Wide ranging innovative and diverse solutions. Floating tow ropes, wax, bike racks, waterproof back packs, floating phone, key and tablet cases and binoculars. Focused comprehensive solutions. Such as your surf travel baggage needs well and truly covered. All with Ocean & Earth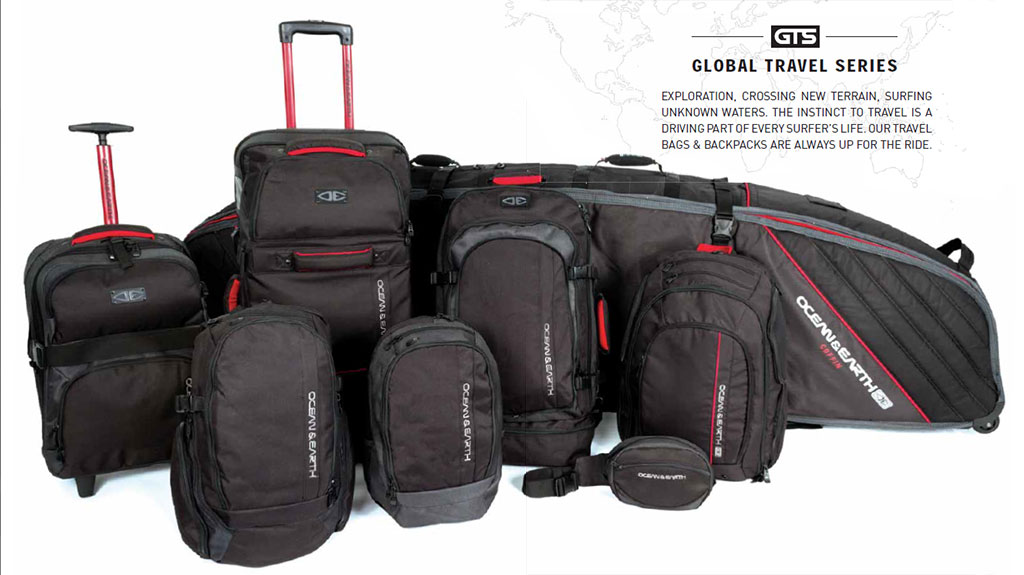 Whether its wide ranging and diverse or comprehensive and complete, Ocean & Earth has the complete solution for your surfing.
To check all our great Ocean & Earth gear and buy online click here.