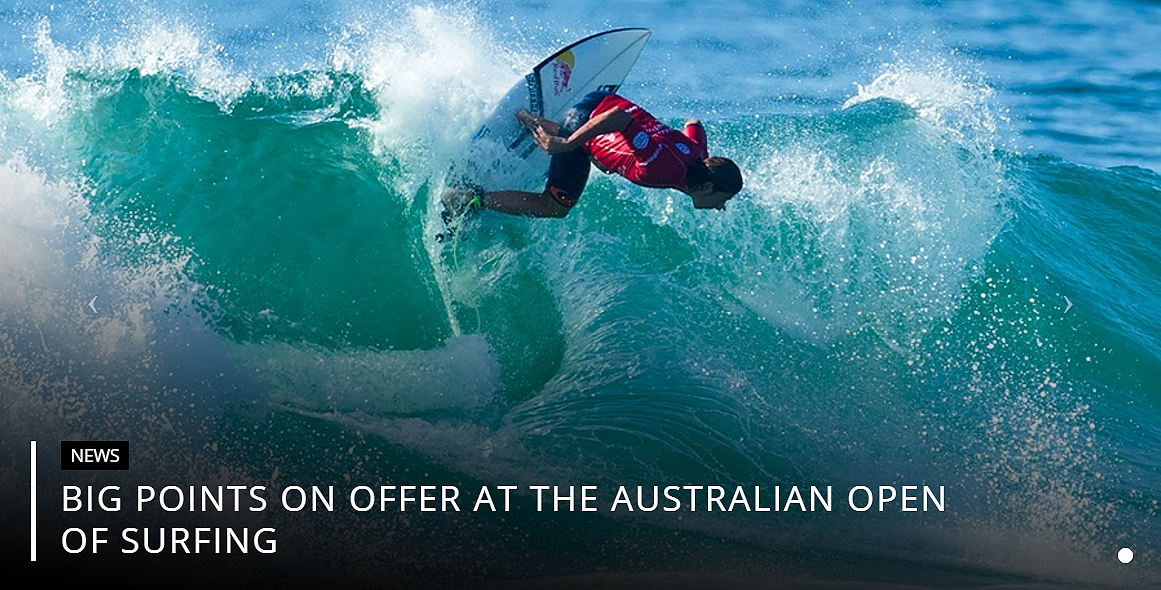 Australian Open of Surfing 2017
Right on the sand of Manly Beach the mega surf lifestyle event, the Australian Open of Surfing 2017, blasts off on February 25. The world's best surfers, skaters, BMXrs and high voltage live music is all here for you to enjoy, free! Huge arenas are built right on the sand so you'll be in the heart of the action. In the surf, men and women will be ripping in the main event, the World Surf League-sanctioned QS6000 Pro, as well as Juniors going off in the Sydney Grom Challenge.
Julian Wilson set to compete in the Australian Open of Surfing 2017
Skate & BMX Too!
Skate and BMX will be on offer with a new concrete course layout
​
A never-before-seen concrete course will be the venue for the inaugural and high flying Vans Skate Park Series. This is a World Championship event for men and women offering a total US$500,000 prize pool. Action will be intense.
For BMX there's also the inaugural Vans BMX Pro Cup Global Qualifier that will use the same built-to-spec course as Skate, so BMXrs will be getting air too.
Both these competitions are key in the making of the Vans Skate and BMX World Champions.
​
Great Waves @ Manly!
Manly Beach is the host location with its world class surf breaks. The Bower, Winki and Deadmans at the southern end. Peaky beach breaks run along the beach to Queenscliff. Queenie Bommie is a reef one kilometer offshore that holds huge swell.
Last year's event saw Dion Atkinson (AUS) and Nikki Van Dijk (AUS) as the male and female Champions. Manly turning on clean three-foot waves.
The beach and event create an incredible good-time vibe. Friendly locals mix it with high powered Pros. There's a host of pavilions and huts with eco, surf, art and lifestyle displays so lots to see and do.
The full schedule of Australian Open of Surfing 2017 event times, along with location and heaps of other great info can be found at:
The full schedule of Australian Open of Surfing 2017 event times, along with location and heaps of other great info can be found at:
http://www.australianopenofsurfing.com/